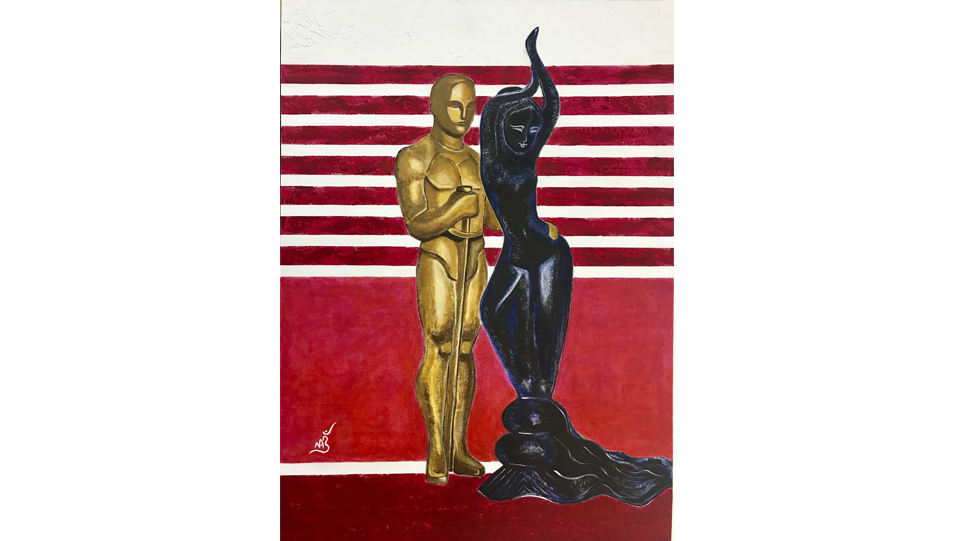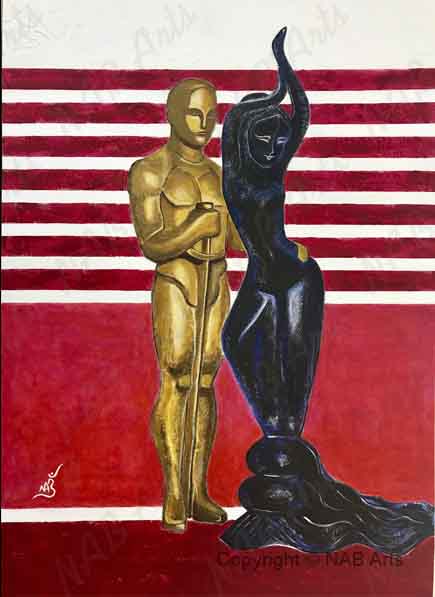 Acrylic on canvas 
Year: 2019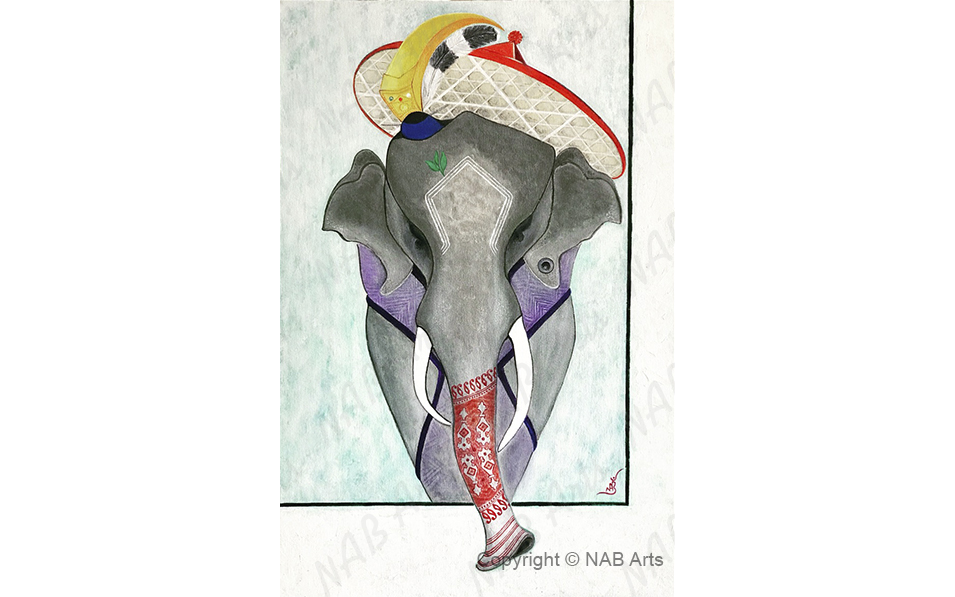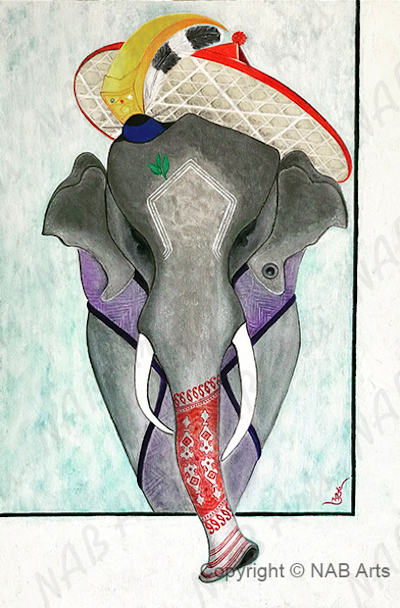 Pride of Assam - Tribal Elephants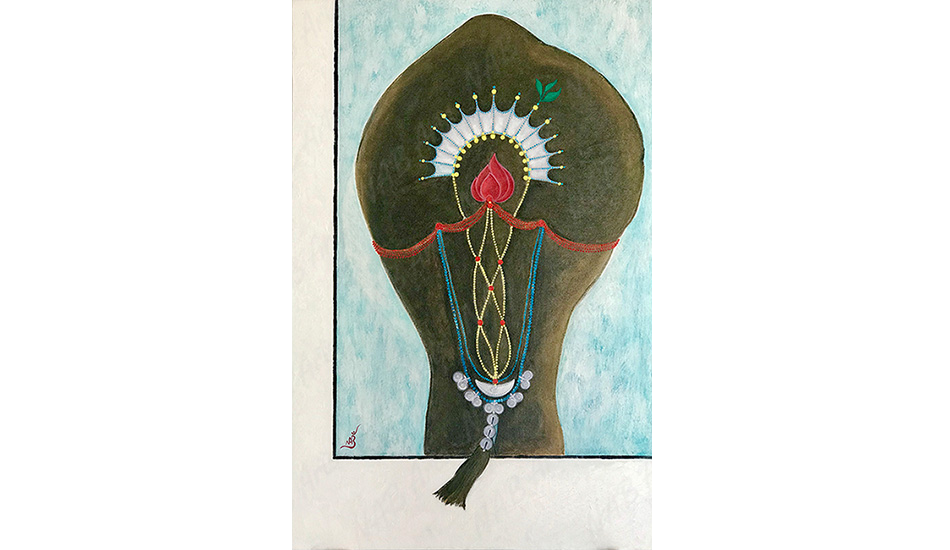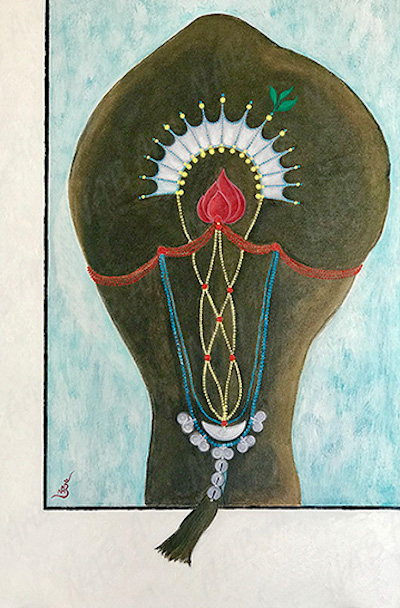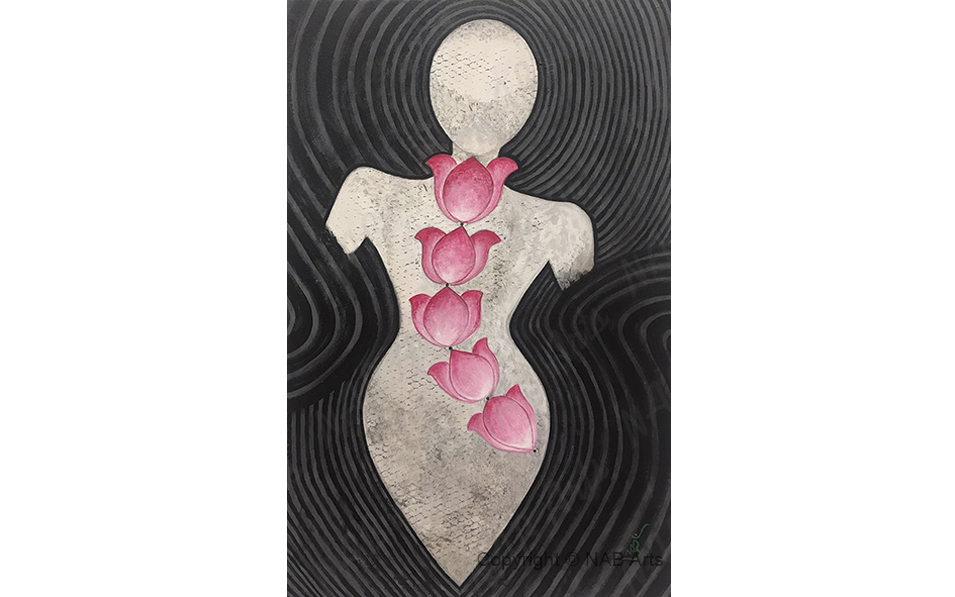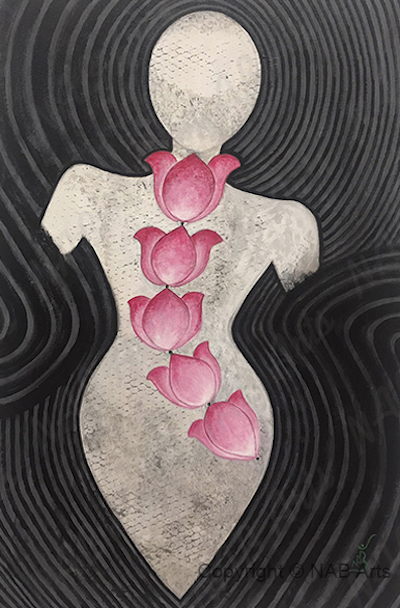 Medium: Acrylic on canvas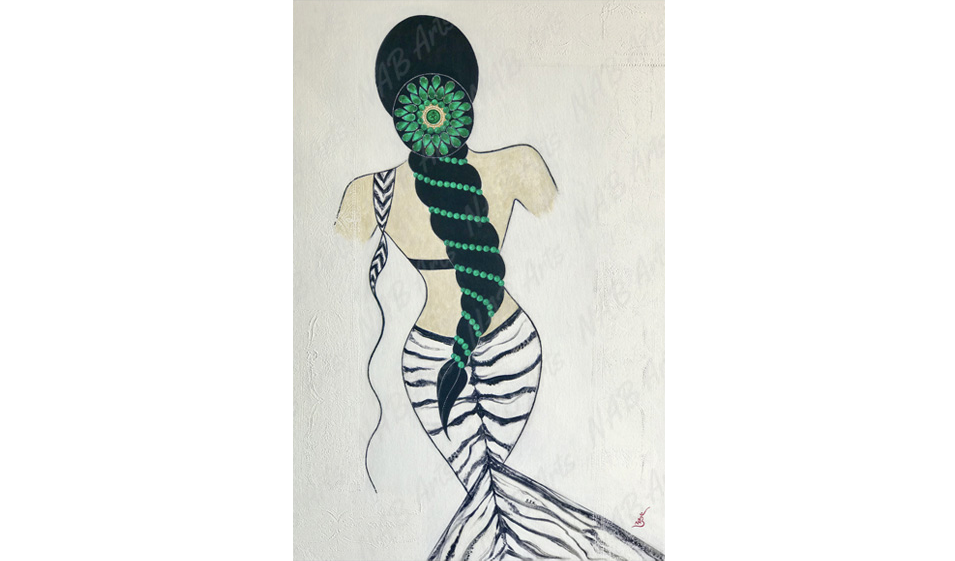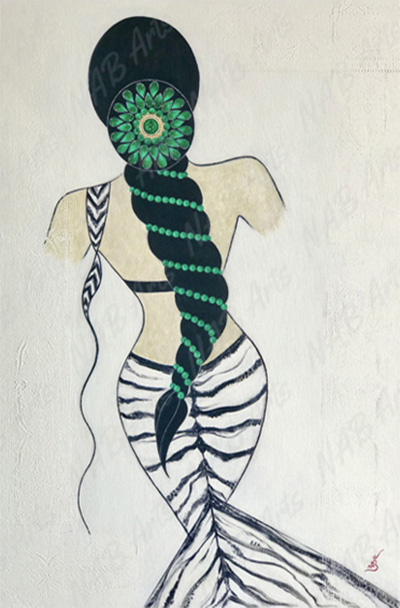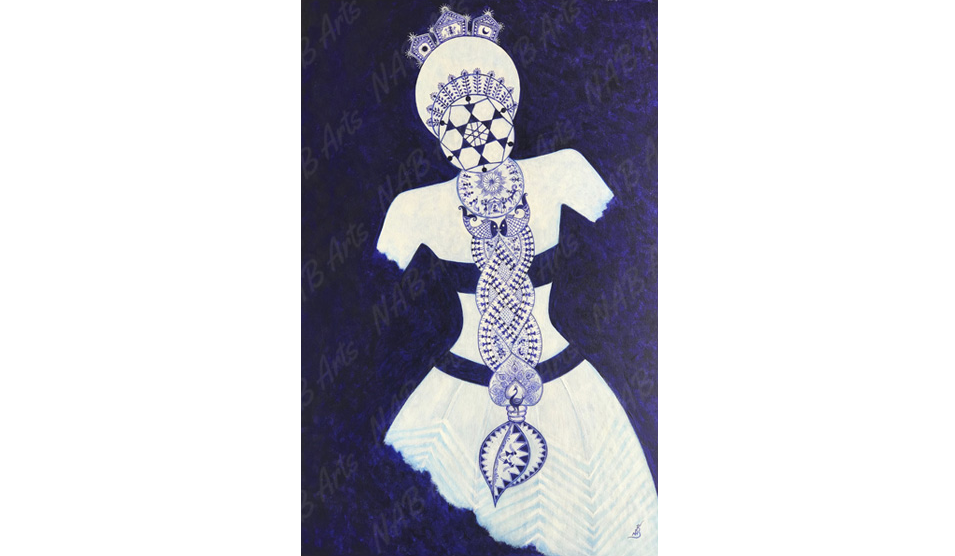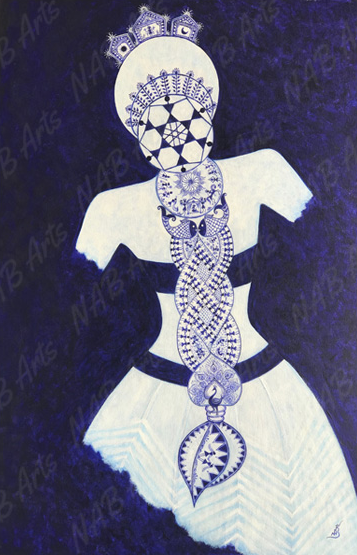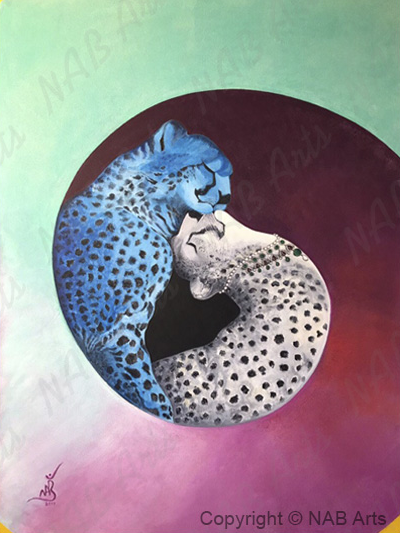 Medium: Acrylic on canvas
Origin of life... From darkness towards light... Only love has efficacy to transform... Life begins when one choose love...
Year: 2017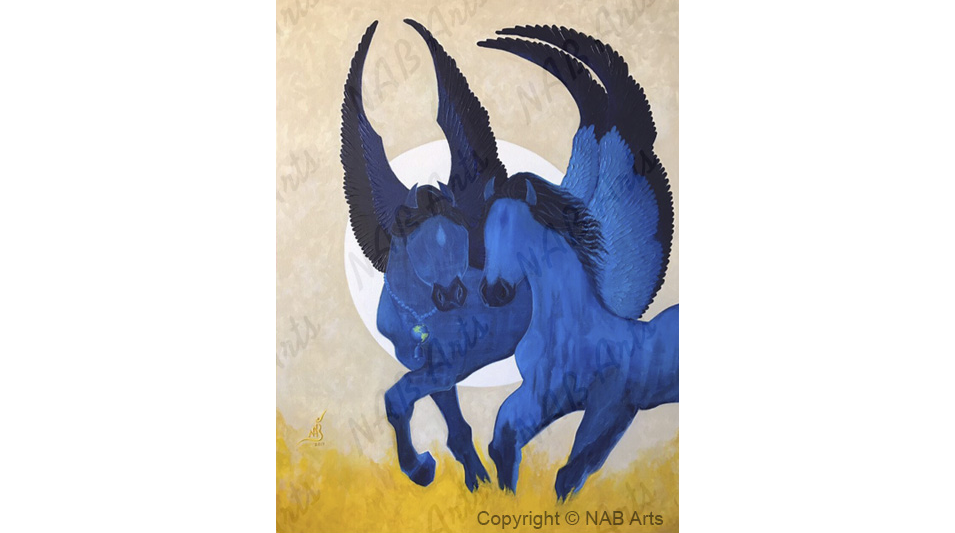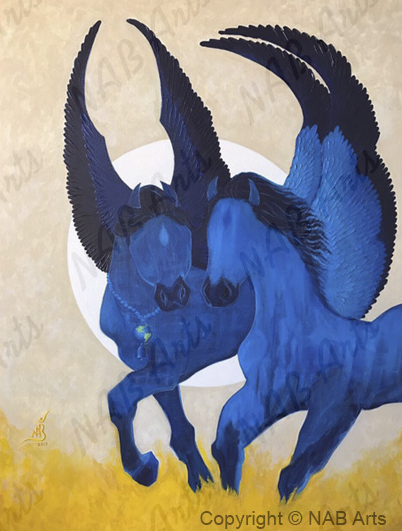 Medium: Acrylic on canvas
Light workers are souls who make conscious decision and their personal endeavour to answer the call of the light / source over the call of the ego / fear.
They are here to avert prophecies of world trauma.
They are here to heal, to ground love to the earth, to remind us of what we truly are: "the kind & compassionate souls".
Year: 2017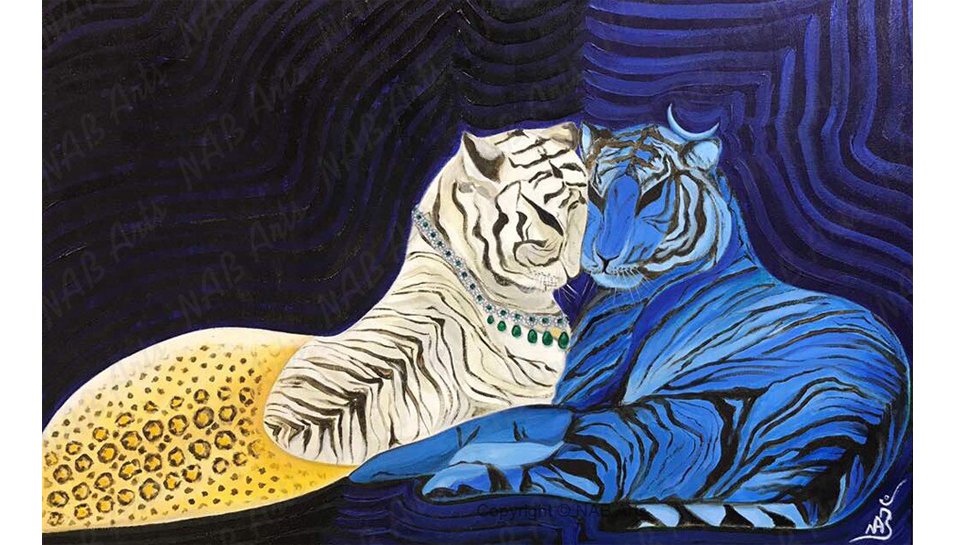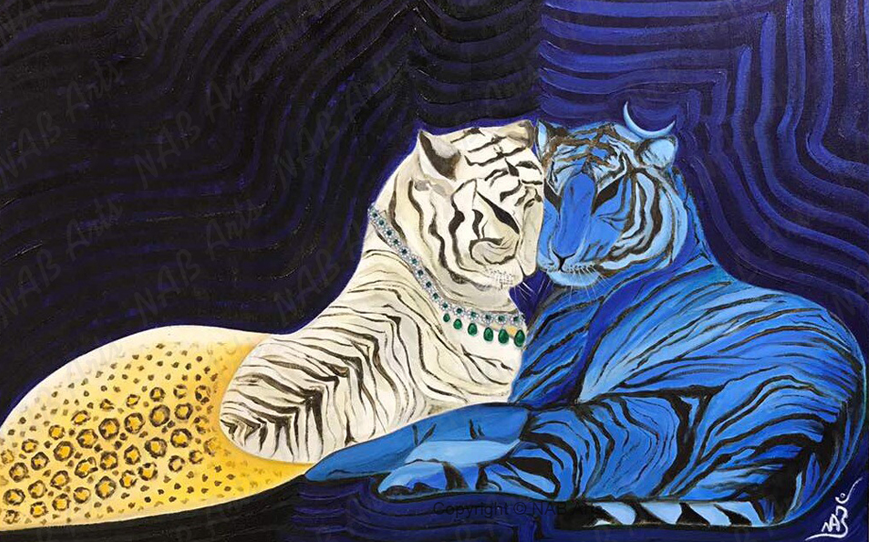 Medium: Acrylic on canvas
Year: 2016
Product Code: A24007
Not Available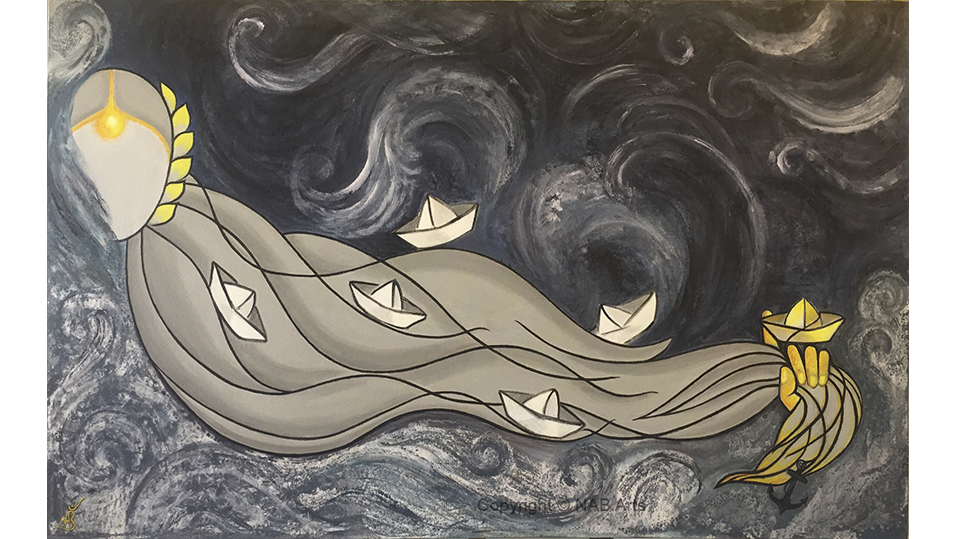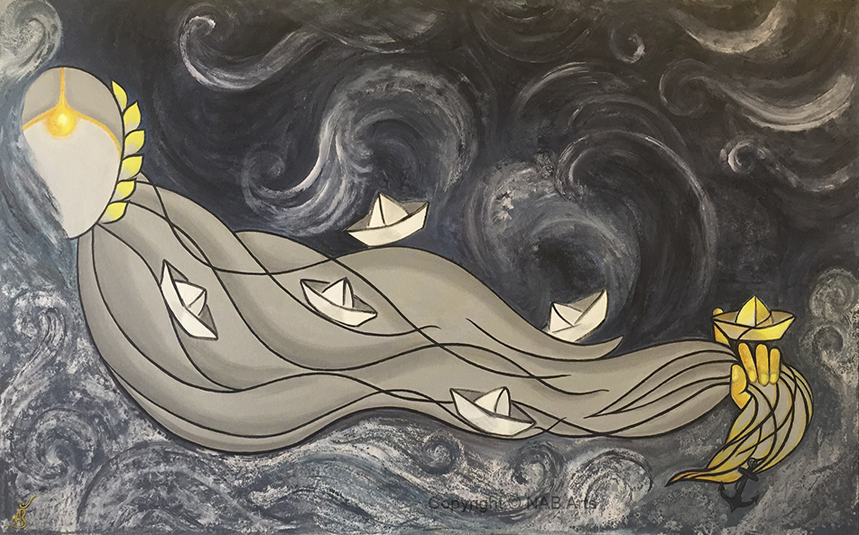 Medium: Acrylic on canvas
This is a story of a Light body and her journey in the materialistic world. The grey boats indicates her several births, desires, falls & web of karma in which she is trapped. All this, while her beloved is patiently waiting for her to return and take her back forever, in the realm where she truly belongs.
Year: 2016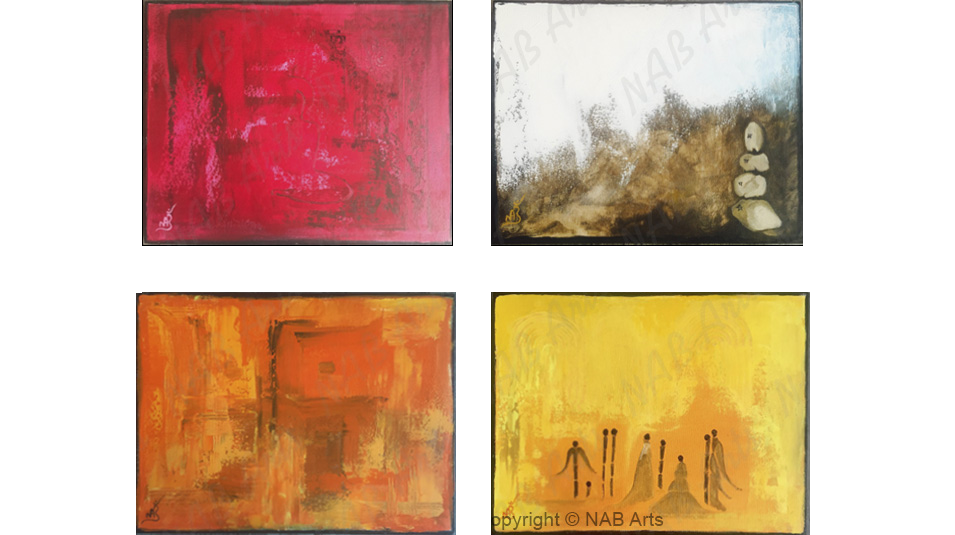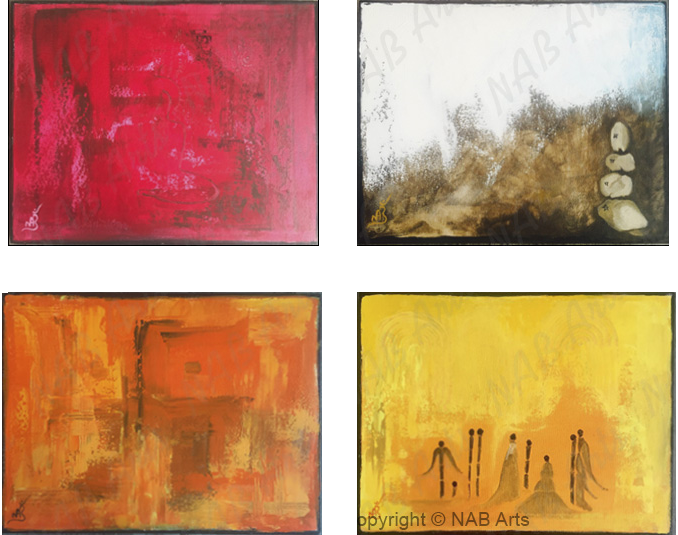 Dimensions: 14" x 18" (Each)
Medium: Acrylic on canvas
Details: This painting is combo of 4
Year: 2016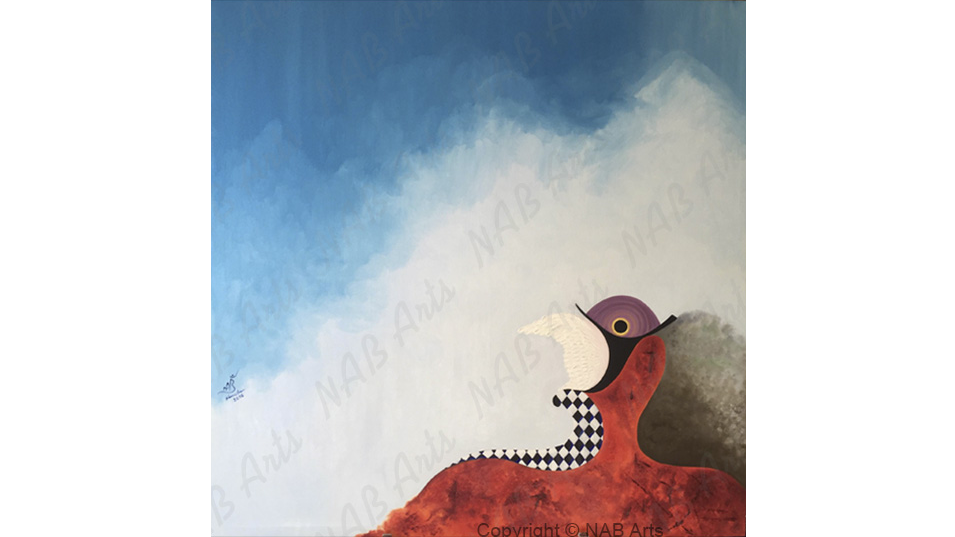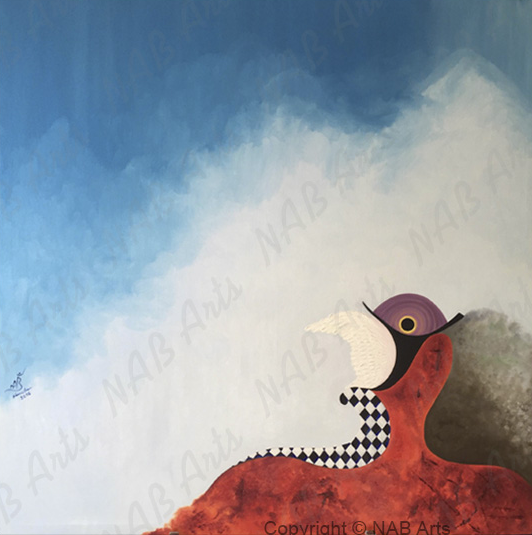 Medium: Oil on canvas
It's a journey of a consciousness towards evolution till the absolute liberation, this is is a map of dimensions human race lives in or are trapped in as per their karma.
The grey dimension represents birds & animals consciousness, they don't see all colours, they Have limited access to evolve unlike humans.
The red dimension is of Taamasik people doing all harmful and negative deeds, stabbing in the heart of humanity, creating pain waves, they cannot access towards evolution unless the realisation of compassion towards others.
The checkered dimension represents Raajasik people, they have it all but lives just for pleasure doing materialistic activities, caught up in their illusive world around them mistaking it as peak of abundance.
The white dimension represents the Saatvik souls, humble, loving, unconditional and above all doing selfless activities to uplift others, who seeks for higher purpose of human birth.
The inner most yellow circle represents the dimension of ultimate liberation that we all are seeking which resides just within us.
The map of ultimate dimension OM is a map of humanity & karma, it tells us that we all are connected with each other, can make shift to higher consciousness as we Change our thought process and move towards infinity.
The creater of the universe created us and everything else with such a master plan, and he definitely didn't leave us without a master key to survive. 
OM is a master key to liberation.
Year: 2016
Product Code: A24010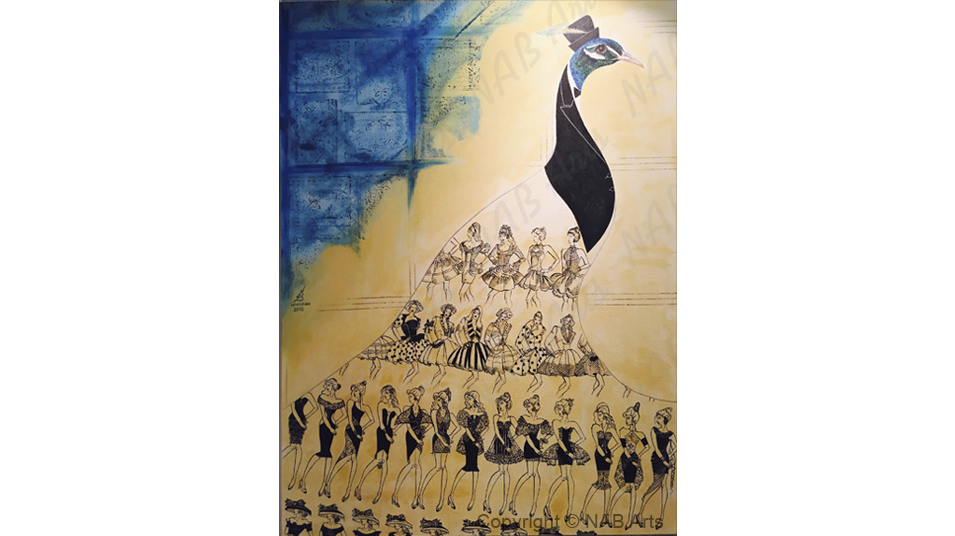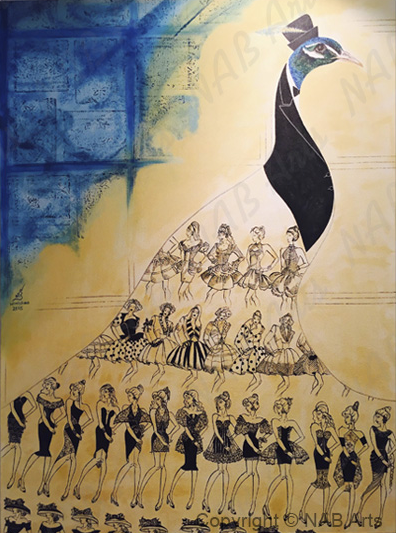 Medium: Acrylic on canvas
Peacock is the most beautiful, supremely stylish, and uniquely fashionable creature. I present him as the Brand ambassador of fashion industry. Being a fashion designer myself this is my tribute to fashion.
Year: 2015
Product Code: A24001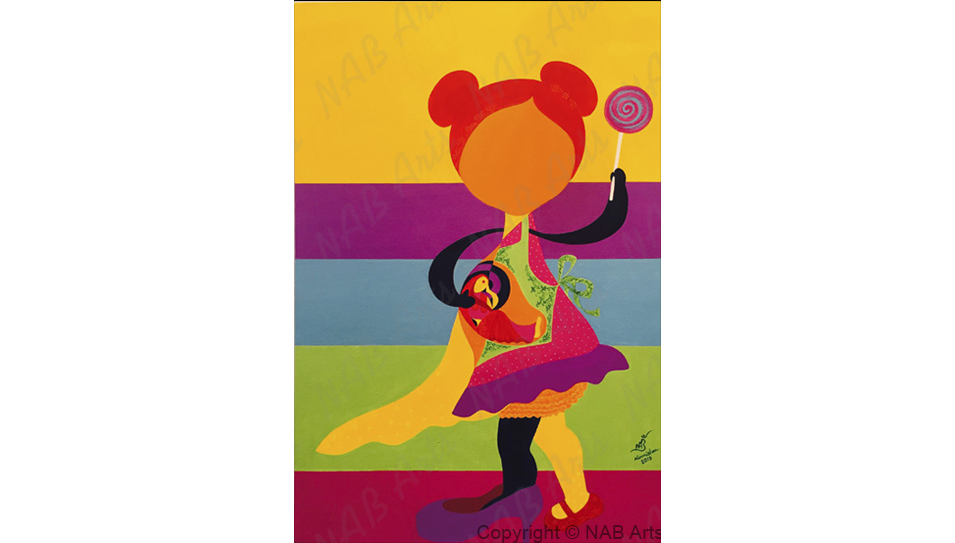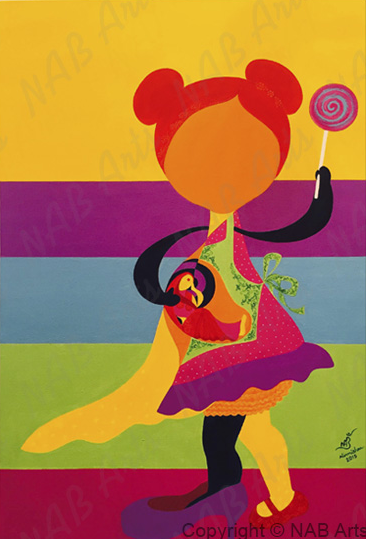 Dimensions: 50.8 cm x 76.2 cm
Medium: Acrylic on canvas
Behind me is infinite power. Before me are endless possibilities. Around me are boundless opportunities. Dedicated to all womens, this painting represents the moment of realisation that "Taking charge is the real empowerment".
Year: 2015
Product Code: A24003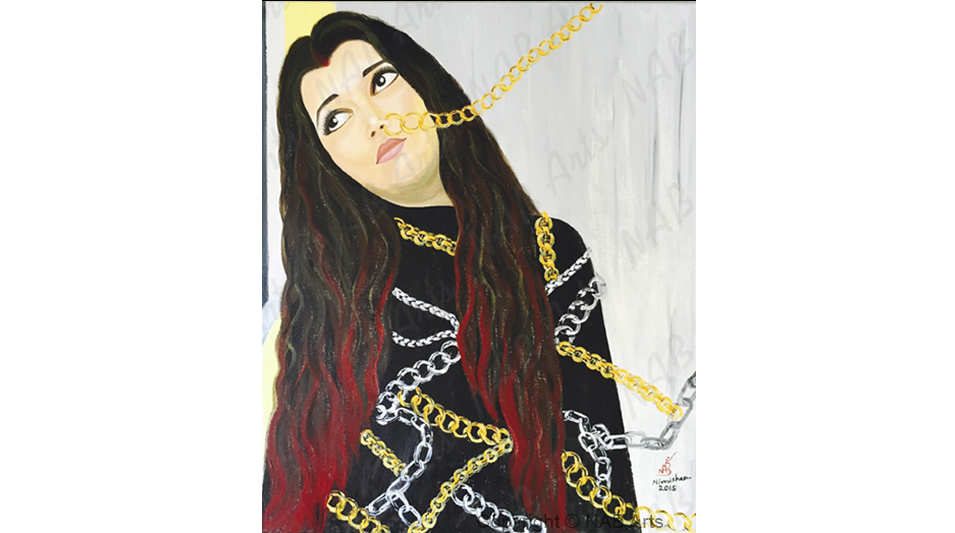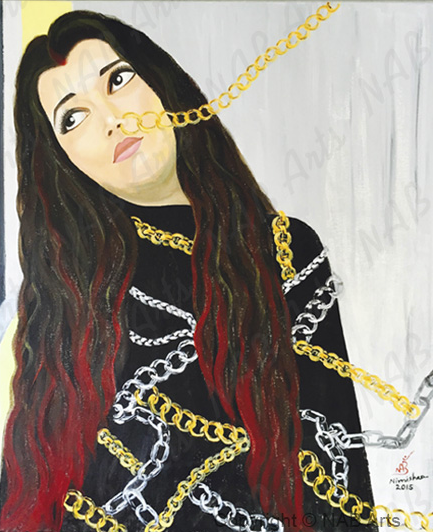 Medium: Acrylic on canvas
Elucidation: This painting is a powerful message to all women - you are not chained by someone else but your own fears and lack of courage. Break free..it's a virtual prison.
Year: 2015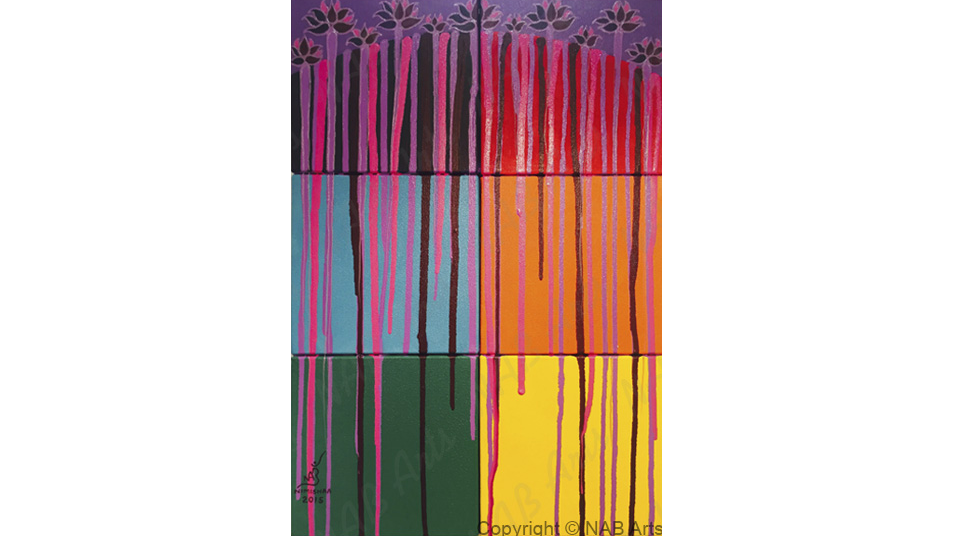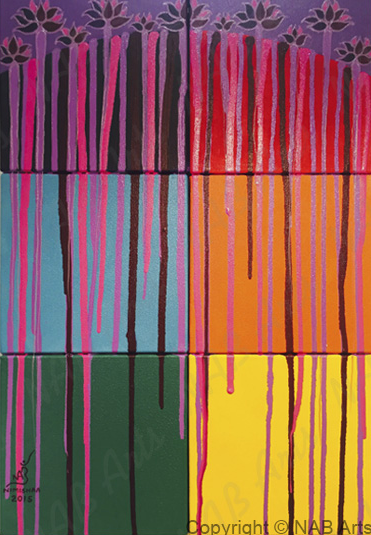 Dimensions: 16.5" x 24.5"
Medium: Acrylic - Glow paint on canvas
This painting is a color therapy, it shows the crown chakra activation, and its effect on the rest of the chakras.
Year: 2015
Product Code: A24006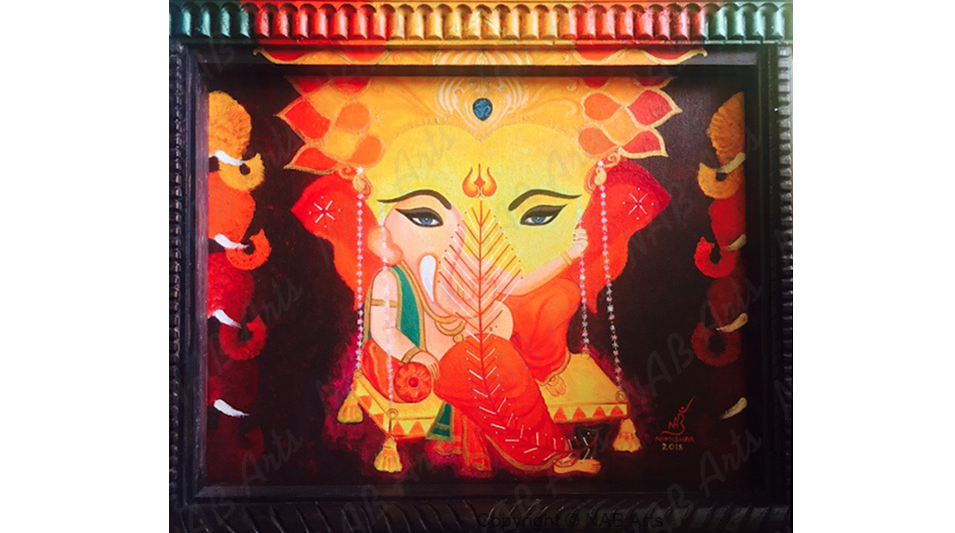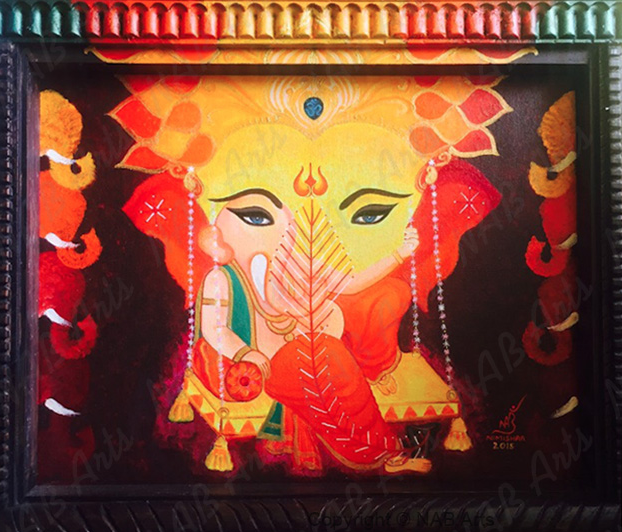 Medium: Acrylic on canvas
The most powerful Lord Ganesha, supremely intelligent, and remover of all obstacles, in a never before seen avtaar.
Year: 2015
Product Code: A24009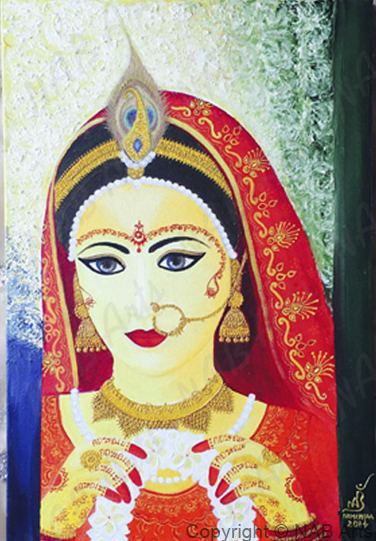 Medium: Oil on canvas
Most loved divine Goddess Radha with Krishna in and all over her in nine languages: Russian, Thai, English, Tamil, Punjabi, Sanskrit, Hindi, Bengali, and Gujurati.
Year: 2014
Product Code: A24002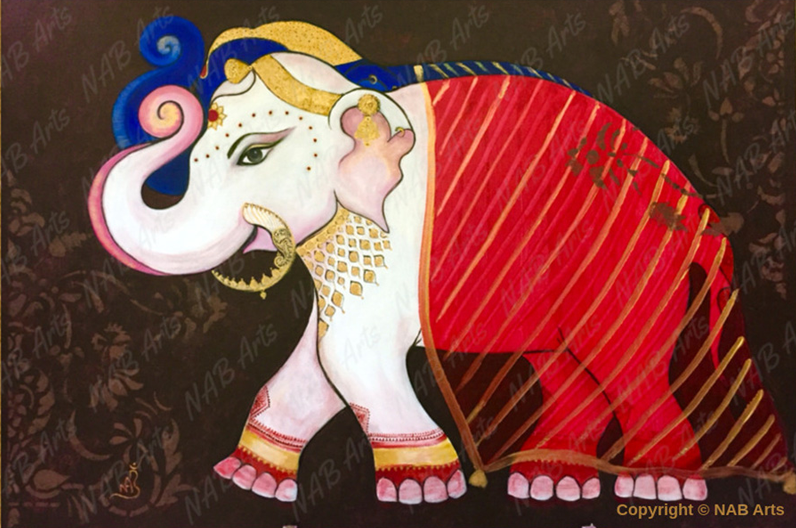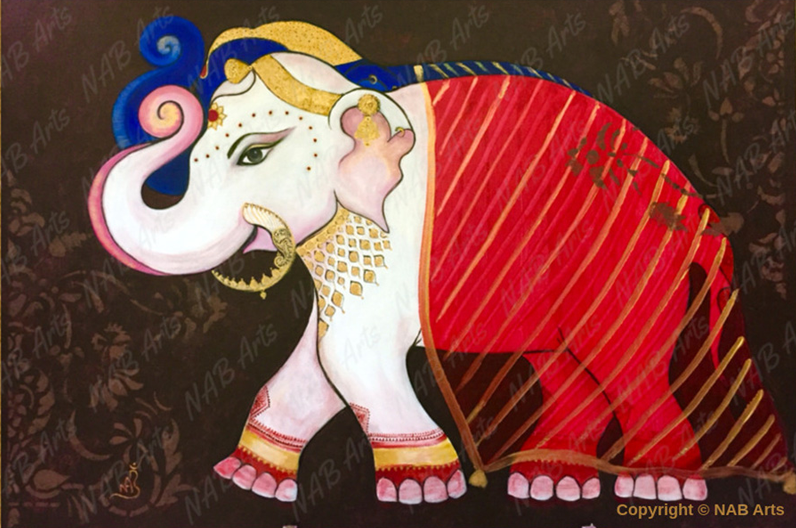 Medium: Acrylic on canvas